Quality Hardwood from Baroque
Baroque is a company that is committed to producing great flooring in a wide range of styles that are accessible and affordable to everyone in the market. They keep their products affordable by eliminating the middle man, and owning their own forests and manufacturing facilities.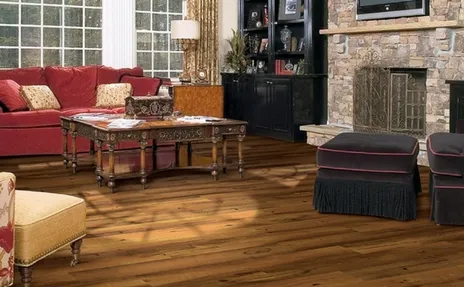 Baroque is dedicated to following three basic principles:
• Minimize waste, maximize yields, and support innovation.
• Produce flooring to meet stringent industry standards.
• Engage in "earth-minded" harvesting and production processes.
Baroque hardwood floors are made with the environmentally conscious homeowner in mind. Their company is committed to sustainability as well as producing environmentally friendly products. Their wood comes from FSC certified forests, and use recycled materials or other sustainable materials to make their products.
Choose from a wide variety of traditional and exotic species, as well as colors and styles. Baroque hardwood comes in both engineered and solid options, and due to their protective finish, they are resistant to scratch and wear. To learn more about Baroque hardwood floors, visit Hanover Carpet One Floor & Home in Tampa and speak with one of our flooring professionals.
At Hanover Carpet One Floor & Home in Tampa, we are proud to provide hardwood flooring to Odessa, FL.